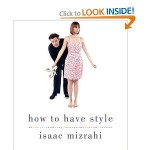 Aniston's locks are in the news again it all started with the "Rachel" haircut,which was made popular during her sitcom days on "Friends. Now she is making news with her "choppy shag under the chin bob".
All this fuss about this made me wonder are we obsessed with celebrity hairstyles?
Check out my interview on GenConnect!
http://www.genconnect.com/trends/jennifer-anistons-new-hair-style-hot-or-not/
"Some of the greatest fashion trends and styles that remain today were because a celebrity wore or carried it – like the Kelly bag, which remains one of the most expensive handbags on the market," Mansfield says. "We look to celebrities as a form of escape a way to day dream of a life we don't have … nothing wrong with this way to fantasize, ladies! Whether it's a hair style or wardrobe style women have always related to celebrities style from Audrey Hepburn, Jennifer Aniston, to Grace Kelly and so many more,because copying is one of the greatest forms of flattery. After all celebrities get a lot of help with their hair,makeup,and wardrobe from the industries top makeup,hairstylist,stylists and designers in the world so getting just the right look without the effort of creating it yourself is done for you."
Recommended Reading:
" How to Have Style" By: Isaac Mizrahi