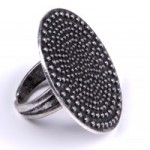 Many of us are doing a balancing act during this holiday season, trying to find the perfect gift and stay within a certain budget. Thoughtful, useful gifts don't have to cost a lot and they mean so much!
D-I-Y Kit for Hands and Feet!
If manis and pedis have gone by the wayside lately, how about setting your friend up with a do-it-yourself kit? Check out Sephora for a nice manicure kit with clippers, scissors etc. Wrap it up with a chamois buffer, buffing cream and cuticle oil from a beauty supply store. Cuticle oil will really make it easier to push back — don't cut — the cuticle. The buffers will make nails shiny.
You can even throw in a white nail pencil which will help create the look of a French manicure when you wet it and draw underneath the nail tip! These are also available at a beauty supply.
And don't forget to throw in a nice all around moisturizer and gloves available at most drugstores!
Nighty Night!
You don't have to pay high dollar for a cute set of pajamas or a nightshirt. Check out the selection at your local Target store. Add slippers, also from Target and a scrented body lotion. Your friend will have sweet dreams!
What Should I Wear?
One of the first things to bite the dust when money is tight are luxuries like magazine subscriptions. So do your friend a favor and choose three of their favorite fashion mags and pay for their year subscription. You can get great deals on Amazon..com Three of my favories are Allure, Marie Claire and Elle. You can buy the latest issue of the magazine and put them in a gift bag with a personal note telling them they've got issues coming for the year ahead!
Send Them a Flying Lizard!
Designer Vallora Sabourin pieces can be seen on many Hollywood celebrities such as Sienna Miller, Brooke Shields,Vivica Fox,  Hilary Duff and Avril Lavigne. Her designs are often featured in many fashion magazines like In Style, O, Glamour and Cosmopolitain. Imagine great designs that are timeless,ageless affordable and fashionable I guarantee you are bound to find something fabulous shop on line or find a store near you. Prices $14.00 and up. www.flyinglizard.com
Scanning Precious Memories
Pictures can say a thousand words and we all accumulate  hundreds of slides or photos.Preserving memories is a labor of love that you can give during the holidays. We a're lucky enough to have digital cameras now, but they are a relatively new convenience. Many of us grew up on film and have the negatives to prove it!  If your friend is like me, I have photos in boxes everywhere and would love to have them on a cd, so that I could save them from loss or possible damage. There are scanning services which will transfer your pricelessphotos to disc, or if you have the time, you can do it yourself on your home computer and scanner. Talk about a thoughtful gift!